2018 Mindfulness in Ireland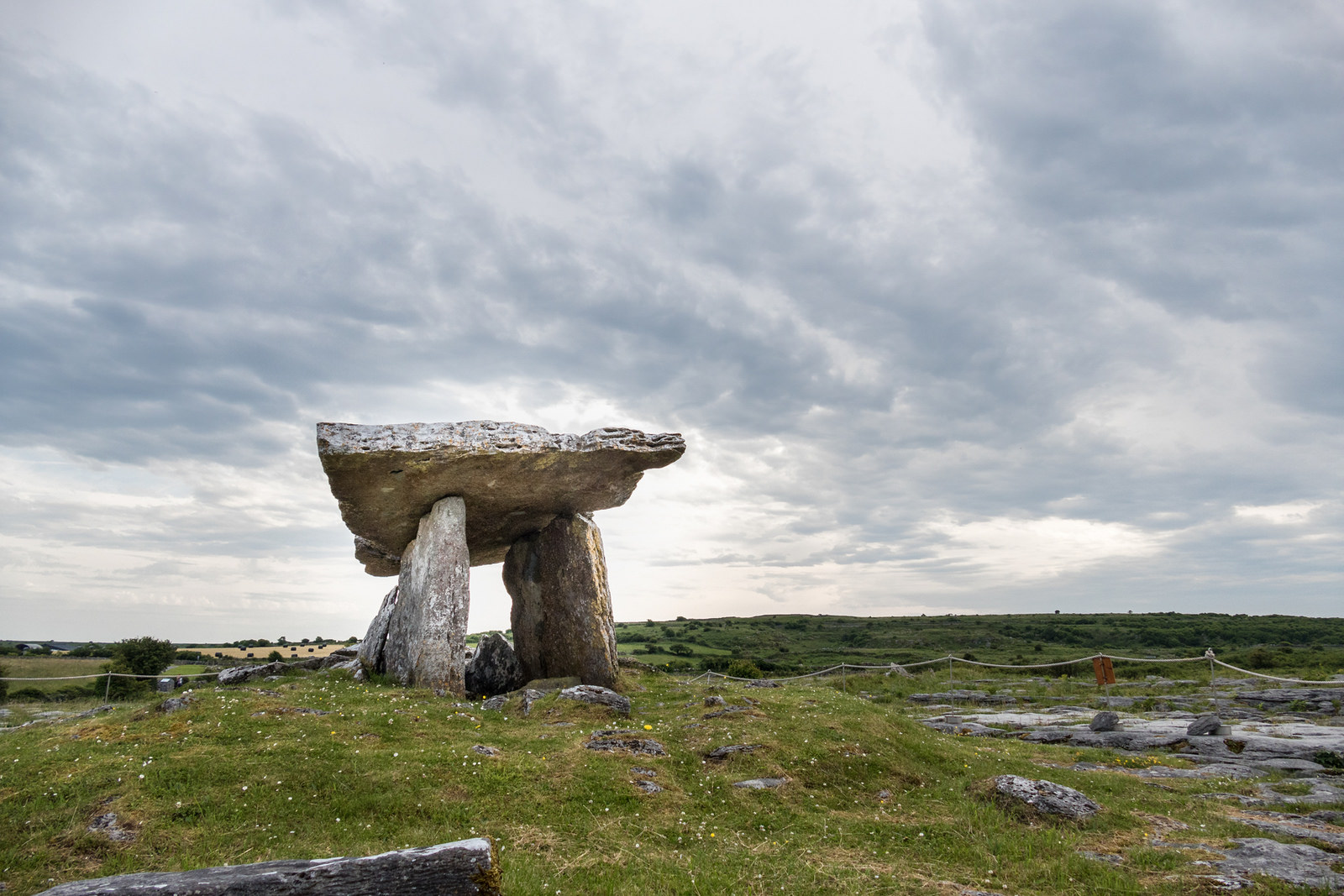 September 9 – 14, 2018
In the west of Ireland
Join Deirdre Walsh and Kim Manley Ort for 5 days of mindfulness and camaraderie in the magical, mystical Burren on
Ireland's west coast. We will take over a wonderful inn near Ballyvaughan, where we can relax and gather.
The Western coast of Ireland, including the Burren, is a wild and magical place, what some might call a "thin place," where the visible and invisible blend together and can be palpably felt. Your guides, Deirdre and Kim, both have ancestral connections here and truly love the land.
While we both believe that one can practice mindfulness anywhere, this is a place where the elements make themselves especially known. Through mindful photographic exercises, we'll practice opening our senses and experience these elements together. We'll use our camera or smartphone as a tool to help us slow down, pay closer attention, and only then click the shutter. Our photographs will emerge from a deep encounter with this wild place.
This is not a photography workshop per se, but there will be plenty of time to photograph. The themes will be flexible enough to allow you to respond in writing, poetry, art, or photography. Or, simply just be and experience and be inspired by others. You'll have time on your own, exercises to guide you, a group to share and learn from, and a beautiful place to practice. 
You'll tap into a deeper awareness of yourself and the world around you. You'll discover your own connection with a place that is fully alive, and this will show in your photographs and writing. You'll go home with mindfulness practices that you can bring into your everyday life – to slow down and listen, no matter where you are.
You'll have given yourself a pause in your everyday life that will allow you to return home refreshed. And you'll have experienced an encounter with this place and its people, as well as the other participants, that will hopefully be memorable for years to come.
---
As of early January, we have a save-the-date time frame and a general outline of the events of the day. Deirdre is travelling to Ireland in early February to meet with the artisans, tour guides and hospitality providers to finalize the details on the best that the Burren has to offer. Subscribe to the newsletter to get updates as we fill in more of the details.
The Flow of the Retreat
This is a general outline of the itinerary of the retreat. Deirdre is travelling to Ireland in early February to arrange the tours and final details before we open registration in March.
Arrival Day
  Participants will arrive on Sunday afternoon. Our hotel is a lovely owner-run bed and breakfast just south of Ballyvaughan. We will book out all nine rooms at the inn for our stay. The owners are among the finest of hosts in Ireland, having achieved a 97% excellent rating on Trip Advisor. Previous guests rave about the amenities, the hospitality and the food.
The theme of the day will be to settle in and then meet your fellow retreatants. We'll have a get acquainted dinner and you'll receive your schedule for the week.
Monday through Thursday
  A gorgeous full breakfast will be provided at the hotel.
We'll start the day with a morning mindfulness experience. These will be experiential exercises that will give you tools and insights on how to deepen your presence to the things that are important to you. Then we'll introduce the theme for the day. Potential themes: mindful awareness through the senses, the power of the pause, focusing attention, seeing the invisible thread that connect. Kim will draw from her book "Adventures in Seeing".
Each day will include an outing to experience the beauty and stillness of this region of Ireland. Potential Outings: The Burren, The Aran Islands, The Cliffs of Moher, Fanore Beach or Flaggy Shore, Ailwee Caves, etc. There is so much to see and appreciate in the region. The Burren has also become a real foodie trail and we will arrange lunch at one of the unique eateries that are available.
When we return back to the inn there will be time for writing, art, and/or reviewing pictures. We will have a late afternoon gathering to present our discoveries and converse, should you wish to attend.
The early evening will feature dinner at the inn or dinner out at a local establishment. You couldn't go to Ireland without experiencing a night of traditional music. There will be time to relax most evenings and enjoy a mindfulness relaxation exercise.
Departure day
 Participants start their Friday with a gorgeous breakfast. We'll recap the themes and events of the week to help you take the refreshment and restorative sense of the retreat back home.
What's Included
Comfortable small inn accommodation near Ballyvaughan, Co Clare
Hearty, homemade meals featuring seasonal menus focusing on the west coast of Ireland
Daily morning mindfulness exercises featuring different techniques to achieve customized practices
Guided reflection and journaling to deepen your retreat experience
Guided hikes through the Burren
Time in the garden and local trails with fellow walkers
Evening excursion for traditional music and Irish culture
Evening relaxation exercises to deepen your sense of coming home to yourself
Ground transportation to and from outings
More details to come
What's Not Included
Transportation to and from the retreat. We will be happy to help organize ground transportation from either Shannon Airport or Dublin airport. Payment for ground transportation will be the responsibility of the participant.
Travel Insurance: Comprehensive travel insurance is highly recommended in case you need to cancel your trip or have transportation or health issues during your journey, as payments once made are non-refundable. We will have suggestions as we open registration for the retreat.
Kim Manley Ort is a contemplative photographer who uses her camera to bring more awareness and presence to everyday life. She is a workshop facilitator and author of the book, Adventures in Seeing: How the Camera Teaches You to Pause, Focus, and Connect with Life. Learn more about her here. Her Instagram is here.